DELA is a service design project aimed at moving public transport towards mobility as a service and shared economy.

The client of this project was "Östgötatrafiken" and they asked us how public transport can move towards mobility as a service. The concept DELA integrates several different types of transportation and also allows private actors to share their bike and or car. DELA makes sure you get there - from door to door.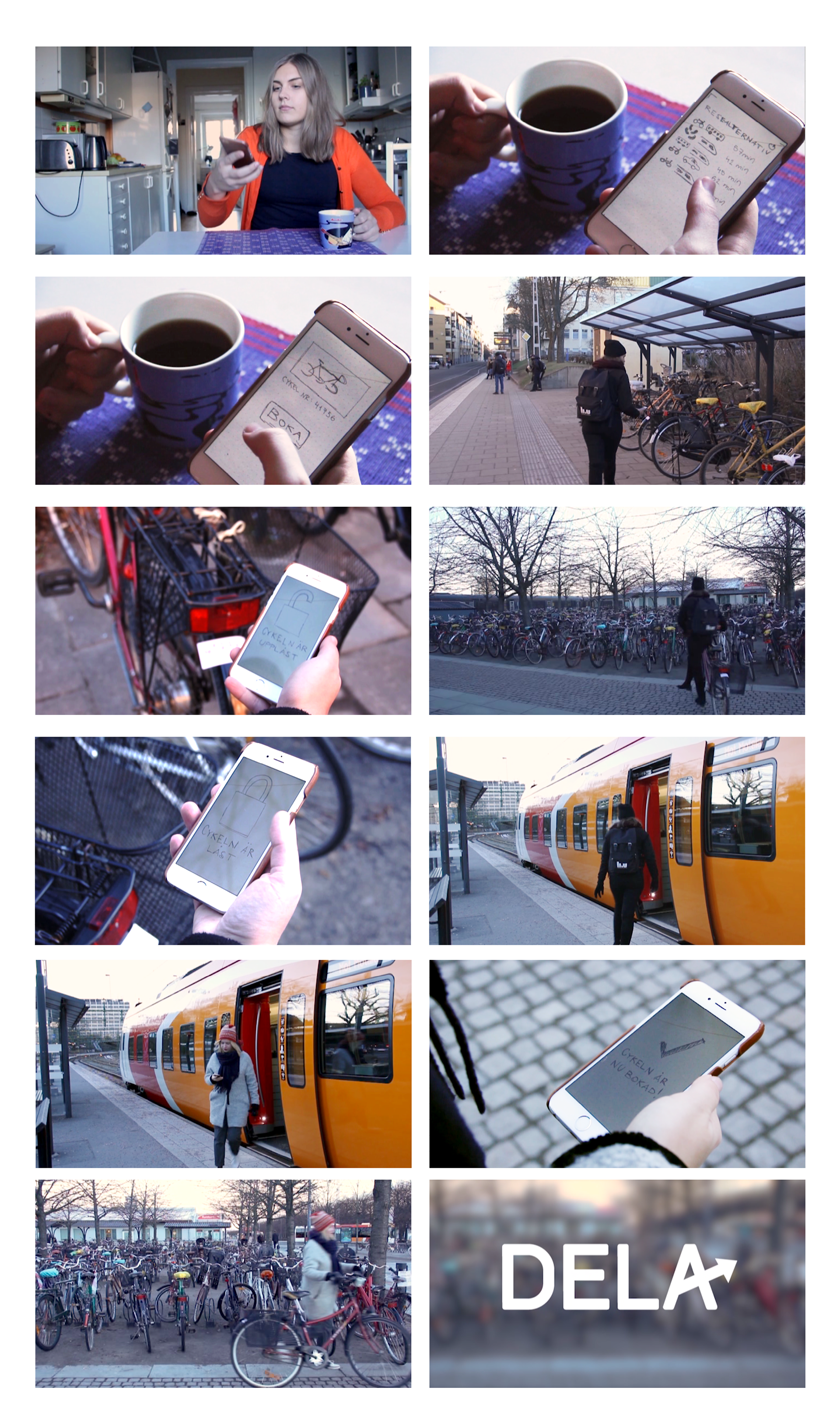 We worked within a cross-disciplinary group and had large freedom to shape the project ourselves. On a base of research we generated an idea that was iterated through discussions with stakeholders and an early pitch. We prototyped and storyboarded the concept in order to make it tangible. The images above are screenshots from the concept video we produced.